Overview
Summer Sounds is a free, all-ages, sunset concert series happening Friday nights in June and July! Featuring an energetic lineup of multi-genre talents, this specially curated program brings some of Southern California's most unique and eclectic artists to the Julianne and George Argyros Plaza. What better way to spend a summer evening than by bringing your beach chairs, picnic blankets, enjoying libations and light bites from George's Café and dancing the night away!
About the Artist
La Misa Negra is a 7-piece band from Oakland, California, known for their unique blend of heavyweight cumbia and high-energy, Afro-Latin music. On stage, they deliver an electrifying performance that explodes with infectious dance grooves and punk rock energy, powered by horn and accordion-driven riffs, a fierce rhythm section, and a vintage-inspired sound.
On the strength of their wild and one-of-a-kind shows, they have gained a reputation as one of the most exciting live bands to emerge from the Bay Area in recent years, garnering a diverse fan base that transcends musical, cultural, and generational divides. Finding common ground between their heavy metal leanings and mambo-inspired horn lines, La Misa Negra's arrangements serve as the perfect delivery mechanism for both their humorous storytelling and exploration of heavier subject matter, like gun violence, water scarcity, and gender inequality.
Seating Information
All concert goers must reserve a free ticket to attend. This is a casual outdoor concert in an open plaza without seating. Audience members should bring their own folding chairs or picnic blankets as these will not be provided by the Center. Seating location is unassigned and first come first served.
Food and beverages will be available for purchase at George's Café. Concert goers are welcome to bring their own refreshments, however outside alcohol, glass containers, tables, barbecues, and food preparation are not permitted on the Plaza.
The Plaza can get chilly with occasional strong breezes. Please bring a warm sweater or jacket to ensure maximum comfort during the performance.
Free Plaza Programming Presented by: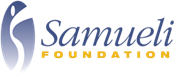 At-a-Glance

Running time (approximate):

1 hour and 30 minutes with no imtermission