Overview
We're celebrating Asian American and Pacific Islander Heritage Month in May with a multi-week lineup featuring dance, music, film and more! The Southeast x East (SEE) Asian Film Festival brings acclaimed international films to Samueli Theater from the Philippines, South Korea, Vietnam, and beyond, along with behind-the-scenes filmmaker Q&As and bonus shorts.
About the Film
Set in 1980s Saigon, "Song Lang" is a gritty underworld noir hiding a tender, romantic heart. At the film's core is the unlikely bond that develops between hunky, brooding Dung (Lien Binh Phat), a tough debt collector for a ruthless loan shark, and Linh Phung (V-pop star Isaac), a charismatic young opera singer for a struggling company that performs cai luong, a modern form of traditional Vietnamese folk opera. The two meet when Dung comes to forcefully collect a debt from the opera troupe, but when their paths cross again, a friendship—and then more—develops, awakening surprising, tender feelings in both men. Their story, too, soon scales operatic heights. With his first feature film, director Leon Le has delivered a rich drama: a smoldering relationship between two apparent opposites—equally uncompromising—set against the backdrop of a gorgeous, fading art form.
Bonus Short: Summer Winter Summer
Before the film, join us for a special screening of the short "SummerWinterSummer" and a talk with director and writer Thy Tran.
In "SummerWinterSummer" after Martin disappears without an explanation, Duy spends sleepless nights wandering around the city, meeting strangers online, hoping to find some kind of connection to help him fill the void. Without considering the consequences, Duy ventures into the night and finds himself in darker places than he can imagine. "SummerWinterSummer" is an official selection of CAAMFest and the San Diego Asian FF, two of the biggest Asian American film festivals in the US. "SummerWinterSummer" was also nominated as Best Short at the Viet Film Fest.
The SEE Asian Film Festival is presented by Segerstrom Center for the Arts and Some Folks Productions in partnership with VAALA. Join us after the film for a celebration on the Julianne and George Argyros Plaza featuring live music and dance!


AAPI Heritage Month
The fun's not over after the film! Throughout May, we're shining a spotlight on our local Asian American and Pacific Islander communities and artists. Bring the whole family for free artistic offerings on the Julianne and George Argyros Plaza, including hula lessons at Tuesday Night Dance, Live on Argyros Stage concerts, and a capstone celebration where everyone's invited to dance the night away!
Asian American Pacific Islander (AAPI) Heritage Month is presented with generous support from Charlie and Ling Zhang.
Public programming presented by: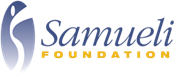 At-a-Glance

Run time (approximate):

2 hours and 15 minutes