Overview
We're celebrating Asian American and Pacific Islander Heritage Month in May with a multi-week lineup featuring dance, music, film and more! The Southeast x East (SEE) Asian Film Festival brings acclaimed international films to Samueli Theater from the Philippines, South Korea, Vietnam, and beyond, along with behind-the-scenes filmmaker Q&As and bonus shorts.
About the Film
Leonor Reyes was once a groundbreaking figure in the Filipino film industry during its ragtag action cinema glory days, but now she struggles with old age, mounting bills, and the untimely death of her son. While revisiting an unfinished script about a fearless protagonist trying to avenge his brother's murder, Leonor is struck on the head by a falling television set and knocked into a coma. As she lies unconscious in the hospital, fantasy and reality begin to blur when Leonor finds herself awake inside her script, becoming the hero of her own story. An innovative blend of pulpy action homages, playful comedy, and touching family drama, "Leonor Will Never Die" is a wonderfully imaginative tribute to the art of filmmaking. "Leonor Will Never Die" won the Amplify Award at the Toronto International Film Festival as well as a World Cinema Special Jury Prize at the Sundance Film Festival. It was nominated for Best International Film at the 2023 Independent Spirit Awards.
The SEE Asian Film Festival is presented by Segerstrom Center for the Arts and Some Folks Productions in partnership with VAALA. Join us after the film for a panel discussion and Q&A with the filmmakers behind the movie!


AAPI Heritage Month
The fun's not over after the film! Throughout May, shining a spotlight on to our local Asian American and Pacific Islander communities and artists. Bring the whole family for free artistic offerings on the Julianne and George Argyros Plaza, including hula lessons at Tuesday Night Dance, Live on Argyros Stage concerts, and a capstone celebration where everyone's invited to dance the night away!
Asian American Pacific Islander (AAPI) Heritage Month is presented with generous support from Charlie and Ling Zhang.
Free Plaza Programming Presented by: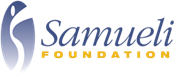 At-a-Glance

Run time (approximate):

2 hours and 30 minutes