Overview
There's never been a better time to experience Chicago, Broadway's razzle-dazzle smash. This triumphant hit musical is the recipient of six Tony Awards®, two Olivier Awards, a Grammy®, thousands of standing ovations and now the #1 longest-running American Musical in Broadway history.
Chicago has everything that makes Broadway great: a universal tale of fame, fortune and all that jazz; one show-stopping song after another; and the most astonishing dancing you've ever seen. It's no surprise that Chicago has wowed audiences from Mexico City to Moscow, from Sao Paulo to South Africa. And now it's coming to your town!
Whether you're looking for your first Broadway musical, whether you've seen the Academy Award®-winning film and want to experience the show live on stage or whether you've seen it before and want to recapture the magic, Chicago always delivers!
Come on, babe! Head to Chicago! We're hotter than ever.
Chicago is presented with generous support from: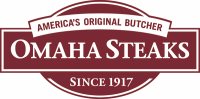 Chicago digital program: Read cast bios, performance info and even exclusive stories that you can only find in our house program.
Audience Advisory
Due to themes of sex and violence, the show may be inappropriate for children under the age of 13.