Jane Lynch's Top 10 Moments on Stage and Screen
Jane Lynch has spent her career dazzling on both stage and screen. Between her roles in Glee, The Marvelous Mrs. Maisel, Two and a Half Men and more, there's an infinite number of quotable one-liners. We've done the hard work for you and compiled her top 10 moments on stage and screen. And don't forget to get your tickets to see this performing powerhouse in her cabaret act Jane Lynch & Her Friends Who Can Sing! at the Center from January 19–21!
1. When Sue Sylvester Married Herself
"I now pronounce you Sue and Sue. You may kiss yourself." Sue Sylvester was a fan favorite on Glee, and this scene was perhaps Sue's most Sue-like shenanigan. Complete with the guest appearance by Carol Burnett and the tracksuit wedding dress, this iconic moment will live on forever in the minds of Gleeks.
"Put that on your plate!" It's no surprise that Jane Lynch won an Emmy for her role in The Marvelous Mrs. Maisel. Playing two completely different characters in one, Lynch mastered both the loud, boisterous Sophie from Queens stage persona and the cold, poised Sophie Lennon.
3. Sazz Pataki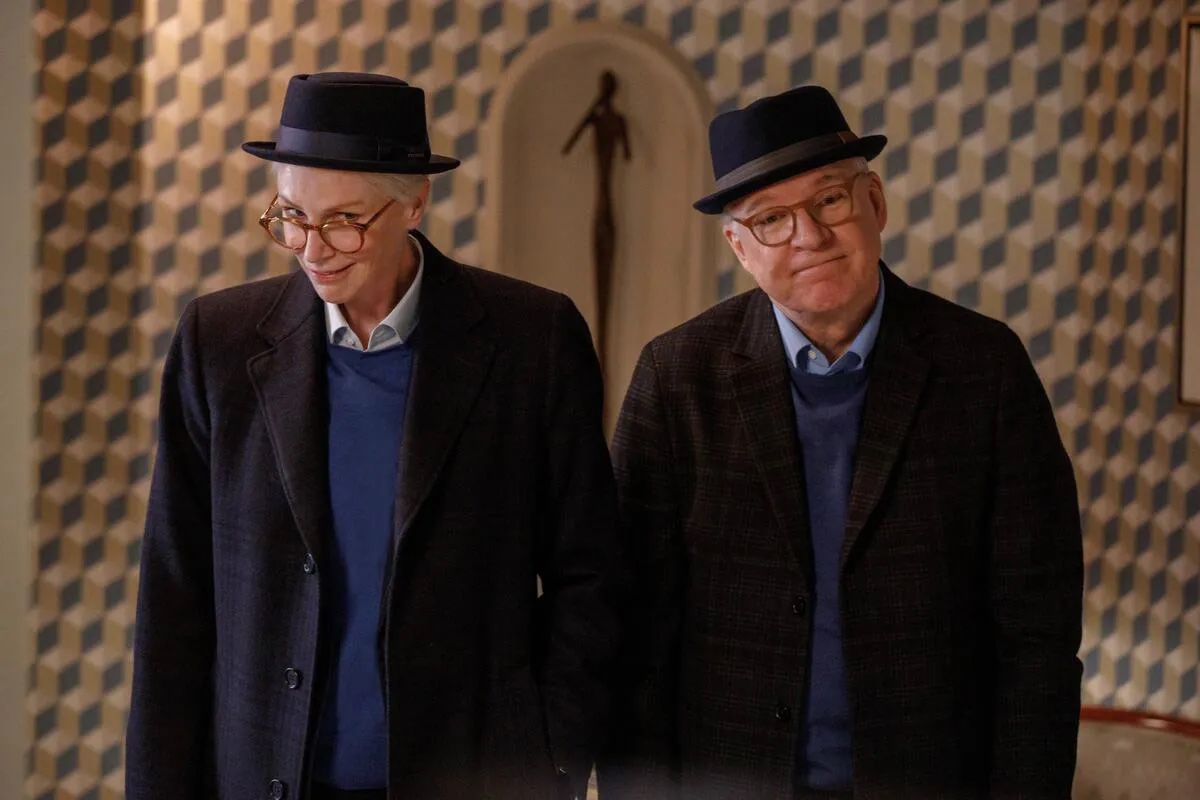 Only Murders in the Building was filled with twists and turns that shocked audiences and surprised fans. Jane Lynch showing up as Charles-Haden Savage (Steve Martin)'s old stunt double was perhaps the funniest twist. Jane's work was so well received the character came back in Season 2 to perform a breakup for Charles-Haden Savage. The favored performance earned Lynch an Emmy nomination for Outstanding Guest Actress in a Comedy Series.
4. Her 2013 Tony performance as Miss Hannigan
In the 2012 revival of Annie, Lynch made her Broadway debut as Miss Hannigan, the cruel head of the orphanage. She brought a phenomenal stage presence and used her expert comedic timing to find the perfect sarcastic moments for Miss Hannigan, making for a wonderful performance of this iconic role!
5. "Vogue"
Jane Lynch never failed to steal the show when she sang in Glee, and her first vocal performance was no different. The near-perfect recreation of Madonna's "Vogue" music video quickly became a fan favorite performance on the show.
6. Physical with Olivia Newton-John
Just two episodes after Lynch's "Vogue" performance aired came another groundbreaking Sue Sylvester number. Featuring Olivia Newton-John herself, the performance was an immediate success!
7. Christy Cummings in Best in Show
In her first of several Christopher Guest mockumentaries, Lynch played Christy Cummings, a lesbian competitive dog handler to Jennifer Coolidge's character, Sherri Ann. The dialogue had a lot of improvised moments, highlighting the true comedic genius of both Coolidge and Lynch!
8. Rosie Brice in Funny Girl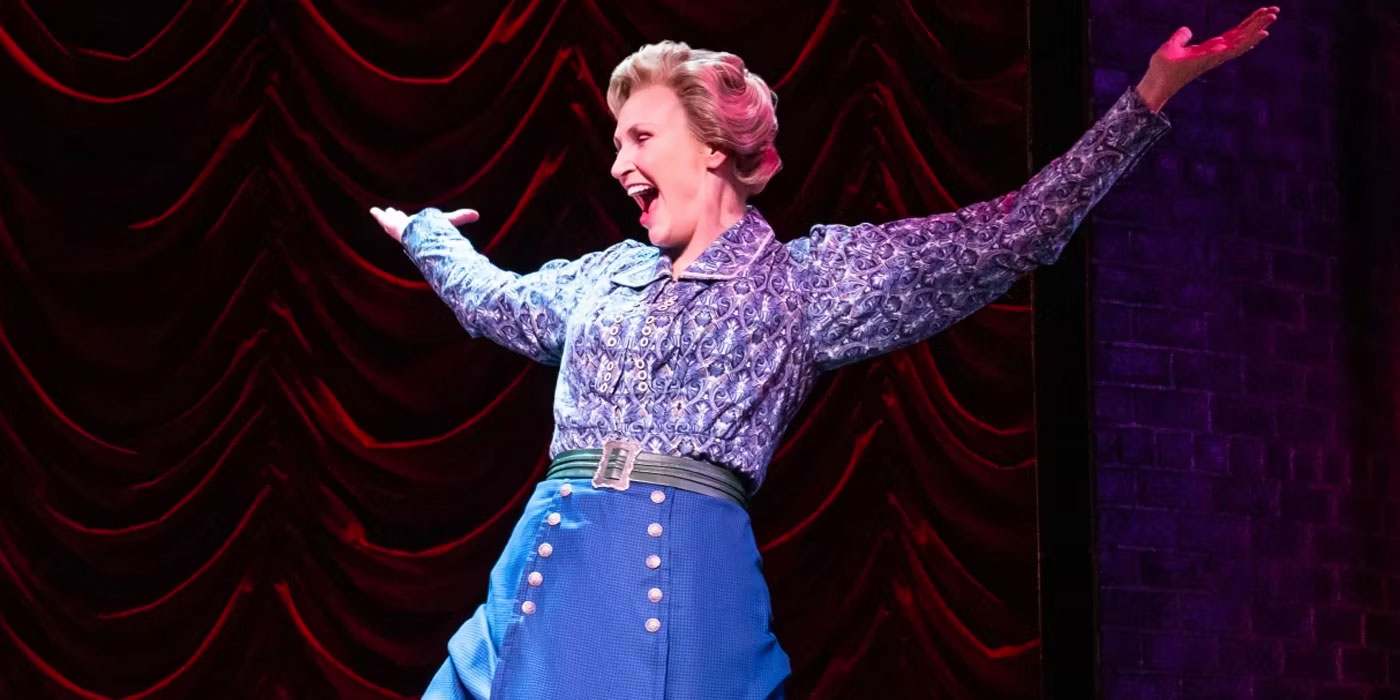 Among her growing list of stage credits is Lynch's recent run as Mrs. Brice in the Broadway revival of Funny Girl. Lynch described the role as a "full circle moment" for her, as Funny Girl was one of the few things she bonded with her mom over.
9. Dr. Linda Freeman the Therapist in Two and a Half Men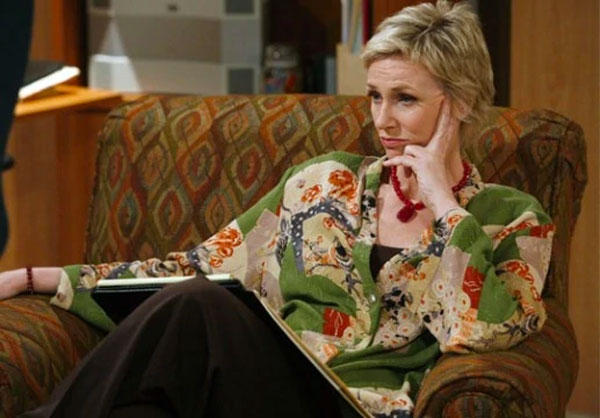 Although she started off solely as a child therapist for Jake, Dr. Freeman later takes on Alan and Charlie (and eventually, Walden) as patients. There are many hilarious scenes in which Dr. Freeman uses her therapy tactics for children to solve problems between Charlie and Alan, including letting Alan hit Charlie with a foam baseball bat.
10. Wreck-It Ralph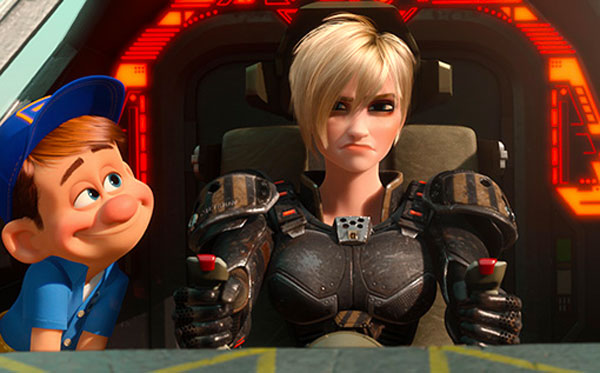 With lines like "Doomsday and Armageddon just had a baby, and it is UGLY" and "All right ladies! The kitten whispers, and tickle fights stop now!" her animated character in Wreck-it-Ralph was an instant hit.